PAY YOUR $25.00 MEMBERSHIP DUES HERE!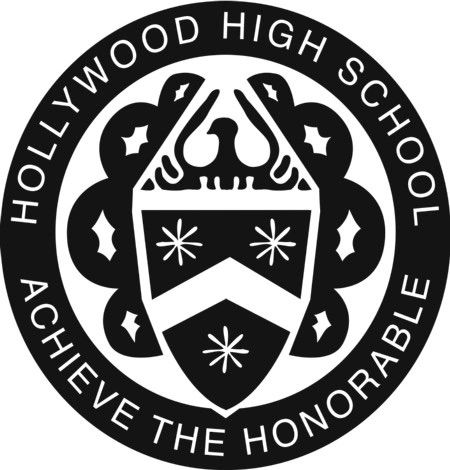 Our Mission           
The purpose of this Association is to foster close relationships between Alumni and students and promote the participation by the Alumni in programs and projects of the school, furthering the true spirit of the school precept: "ACHIEVE THE HONORABLE," and help preserve the friendships formed through the High School activities.
The primary purpose for which this association was established is to award scholarships to qualified and designated graduating senior students of Hollywood High School. These scholarship awards will assist in enabling the recipients to continue their educational studies at institutions of higher learning. The other purposes for which this association was established is to develop and provide special activities through the Association's program services for the following: Membership, Museum, Newsletter, War Memorial, Athletic Hall of Fame Banquet, Alumni Days, our website at: www.hhsalum.org and the HHSAA Nostalgia Apparel online store.
The Hollywood High School Alumni Association receives contributions of member dues, gifts, annuities, charitable trusts, real property, and any other assets as a means of funding scholarships and many other program services.
HHSAA